2018 Hack-o'-Lantern Project
This year I brought back the Hack a Halloween Pumpkin with Arduino project from 2015. I added a multicolor light-emitting diode (the dome-looking thing with four legs in the center of the picture) and rewrote and improved the programming.
In an after-school class at St. Perpetua School here in Lafayette, California, I helped nine kids build these.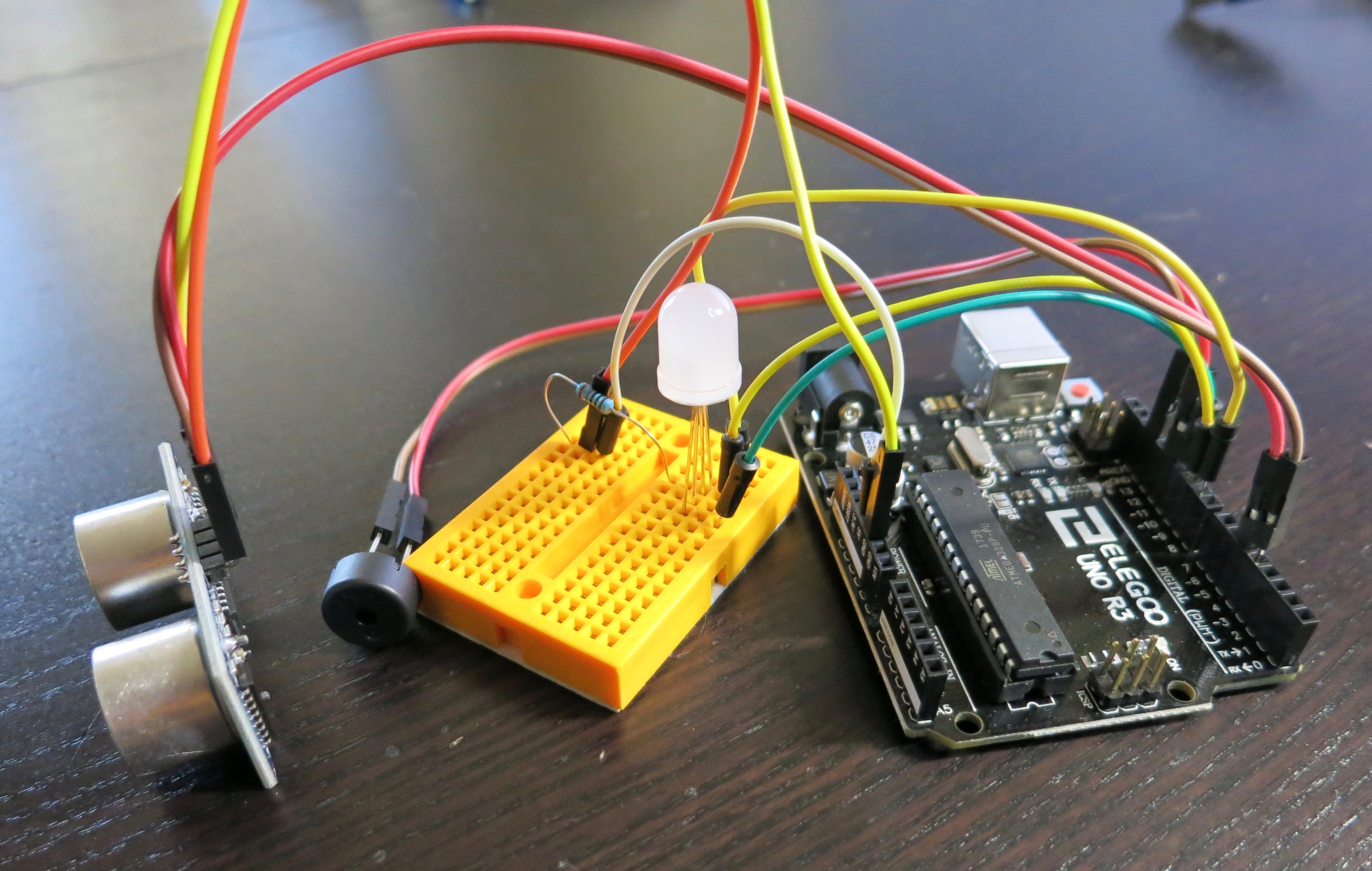 More Information