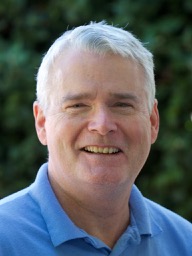 I am a computer programming teacher for kids, professional software developer, community technology and music volunteer, open source software developer, creator of educational videos, and blogger.
I teach young programmers in and around Lafayette, California.
I help organize, and mentor at Hack the Future ("hack" in the good sense). I am in my sixth year (2023–24) teaching grades 6–8 at St. Perpetua School in Lafayette. I teach computer science in the Athenian School summer and after-school programs in Danville. I taught coding and electronics in 2022–2023 at Bentley lower school, after school. I have taught kids in the Lafayette and Moraga School Districts in seminars and in lunchtime and after school computer clubs. From 1992 to 2014, I taught programming to grades 4–10 students at the Diablo Valley College College for Kids summer program in Pleasant Hill, California. Before that I taught for several summers at the Oakland Feather River summer computer camp in Quincy, California.
Since becoming a professional programmer in 1978, I have been involved in many development projects, from small to large, in many areas including student information systems, learning management systems, satellite photo analysis, social networking, videoconferencing, remote device control, finance, education, publishing, mechanical engineering, semiconductor manufacturing, defense, and telecommunications.
For music teacher Todd Minson (replacing the venerable Bob Athayde) at Stanley Middle School (and any other schools who may wish to adopt it), I develop and maintain DBSchools Music Gradebook, the open source online web app Mr. Minson and his staff use to manage testing students on their instruments. I recently created RoomHelper 3000, a webapp to help teachers manage classrooms of students on computers.
Educational Videos and Blog
On YouTube, I produce video lessons on all sorts of programming topics of interest to kids and adults. I Blog, mostly about programming, and electronics projects.
Content Elsewhere